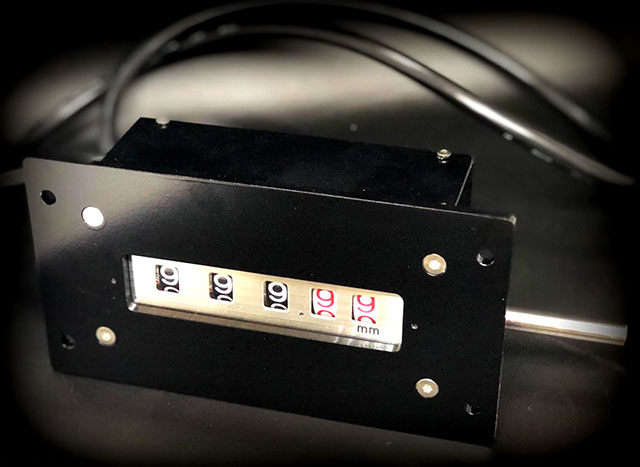 Mechanical counters that can be specialized, applied and customized.
It is easy to replace or replace products that you are having trouble with production discontinuation.
The "ADM Series" is a mechanical counter with full-order manufacturing.
Special, applied, and customized, you can solve replacement problems.

"Example of use"
・If you cannot find the size you want
・If you cannot find the counter you were using
・Those who are considering renovation
・If you want to install a mechanical counter
・If you want to make the display easier to view than the present
・If you want to increase the number of digits displayed
・If you are thinking of measurement with high accuracy

We will respond to various requests.
---

Wako seiki Co., Ltd. has developed a die height indicator that can respond to sophisticated machine precision and mold accuracy in recent years.The developed TYPE-D has been able to set up mechanisms in 0.1 mm increments until the upper limit / lower limit switch setting was only a positive number up to now.(4 digit specification · 5 digit specification)
Compatible models,(MTS-1100、MTS-120、MTS-1300、MTS-145、MTS-1500、MTS-2500、MTS-190)
---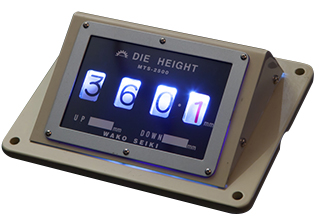 The Wako Seiki Die Height Indicator is mainly used as a piece of equipment in the positioning of metal molds on the press machine. Additionally, it is used in a variety of applications, such as a servomotor, brakemotor, feeder, pressure meter, control motor, counter for back gauge use (vendor, shirring), LED counter for low-light use, feed length counter, counter for grip coefficients, and a thickness display counter. With much anticipation for 2015, we plan on selling this Hybrid Absolute Encoder.
---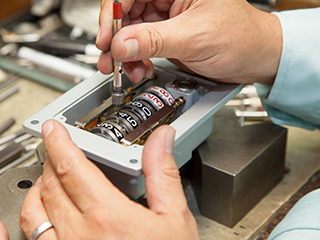 It would not be an exaggeration to say that our products are at war with the vibrations of the press machine.
In particular, for high speed press machines, vibrations occur at extremely high intervals of 300SPM~4000SPM.
Since it is a simple mechanism, in order to keep control, it is necessary for someone to fine tune each part by hand. We can do this specifically because we are a manufacturing company that specializes in press machine counters.
Our acquired experience and know-how is recognized by companies in the industry, and we are trusted for our products' technology, quality, and abilities. As the only company producing the "Die Height Indicator", Wako Seiki provides reliability and peace of mind for your press machine, and is advancing and contributing to the world by manufacturing great products through daily innovations.
---